Acem Meditation: An Introductory Companion
Authors: Are Holen and Halvor Eifring
A comprehensive description of Acem Meditation, with practical, psychological and existential perspectives.
Second revision.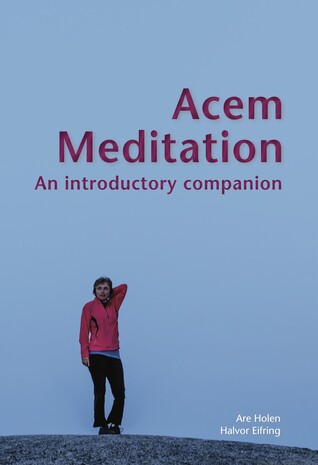 Product type

Buch - ISBN 978-82-91405-27-8

Product language

English

Gebühr
by Are Holen and Halvor Eifring
This book helps established practitioners of Acem Meditation, but also TM and other non-directive mantra meditations to maximise their benefits from the practice. The book discusses psychological, philosophical and existential aspects of Acem Meditation. Readers wanting to explore the relevant issues in a broader context, or who simply are looking for advice for how to deal with aspects of their meditation practice may find this book to be a source of inspiration.
In English-speaking countries, the book is used as course material for physical beginner's courses and is included in the course fee. (Online beginner's courses use digital excerpts instead.)
Contents
Getting started
Notions and recommendations
Practical advice
Long meditations – a brief introduction
Getting into process
Personality development
Acem Meditation and the unconscious
Metathoughts – reflections of self-images
Acem Meditation and other meditation practices
"It takes two to see one" – Acem Meditation guidance
The meditation sound
Road map to growth